Spring 2017 Sale Results
The Alpine Angus Spring 2017 Bull Sale resulted in a full clearance of 39 bulls. A top sale price of $7,000 was acheived three times, and the average sale price was $5,423.
Media articles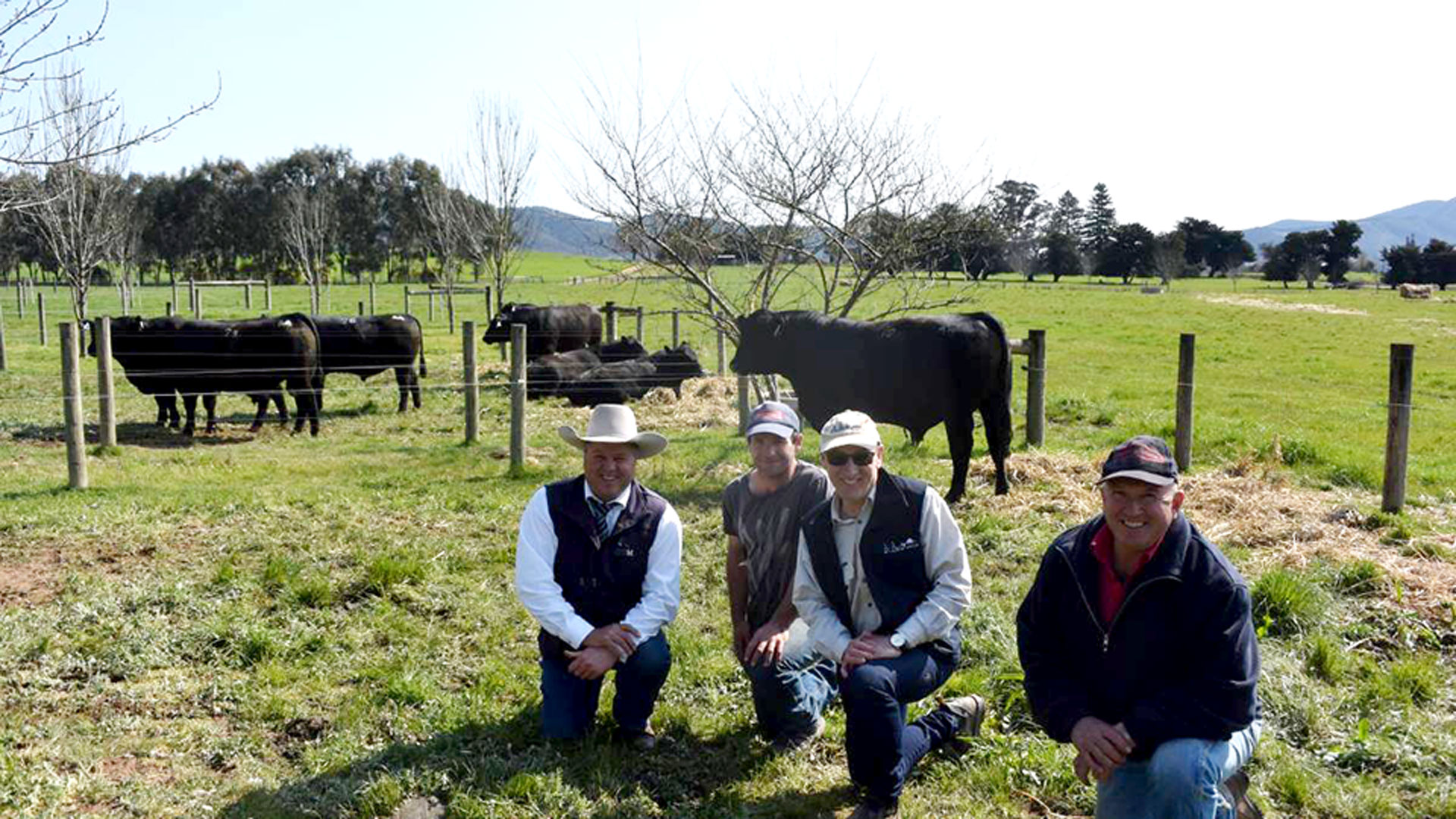 Alpine Angus achieves full clearance | Stock & Land, Wednesday 27 September 2017
The sale achieved a total clearance of the 22 to 25 month-old bulls on offer with the top price of $7000 reached on three occasions and an average price of $5423 set. Their weights ranged from 790 kilograms down to 625kg for the youngest bull in the sale. The sale draft had 14 reference sires, with Hazeldean Highroller H6 the dominate presence with seven sons on offer. The Highroller sons, noted for docility, carcase traits, structure and ability to produce quality females, av $5640.
Alpine Angus principal Jim Delany commented that he was pleased with the result. He felt the studs continued focus on producing structurally correct bulls with good birth and carcase traits was being appreciated by repeat customers.
A repeat customer, Jake Faithful, Corryong, was an equal top price buyer with lot 12. The 790kg bull, with a 46 centimetre scrotal measurement, is a KC HAAS GPS son out of Welcome Swallow Dimension Day cow.
His estimated breeding values (EBVs) included +47kg, +88kg and +117kg for 200, 400 and 600-day weight respectively, as well as eye muscle area (EMA) +4.2sq cm, rib fat of +0.9mm and rump of +0.1 mm.
Mr Faithful said calving ease was a key driver of his purchase.
"I bought this bull to use with cows but he is suitable to use over heifers," he said.
"He also has a pretty handy 200-day figures, as well as the rump and rib figures."
He bought a total of three bulls, av $6000, which will complement the two he bought at the autumn sale.
In recent years, Alpine integrated the Welcome Swallow stud and this sale had support from some longstanding customers including the equal top price buyer – the Fergusons at Bowman Forest. They bought three bulls, av $6000. The other top priced bull was purchased by David Webb-Ware, Yirraba Pastoral, Yea.
Vienna Investment Holdings, Tatong, bought the most bulls at seven, to a top of $6500.
Michael Glasser, GTSM, conducted the auction, with Paull & Scollard and Rodwells the selling agents.
---
Sale details and bull sale lots