Alpine Angus is a success in today's world
A comprehensive after-sale guarantee plus our 'can do' attitude means we have our client's back.
– Alpine manager Chris Oswin.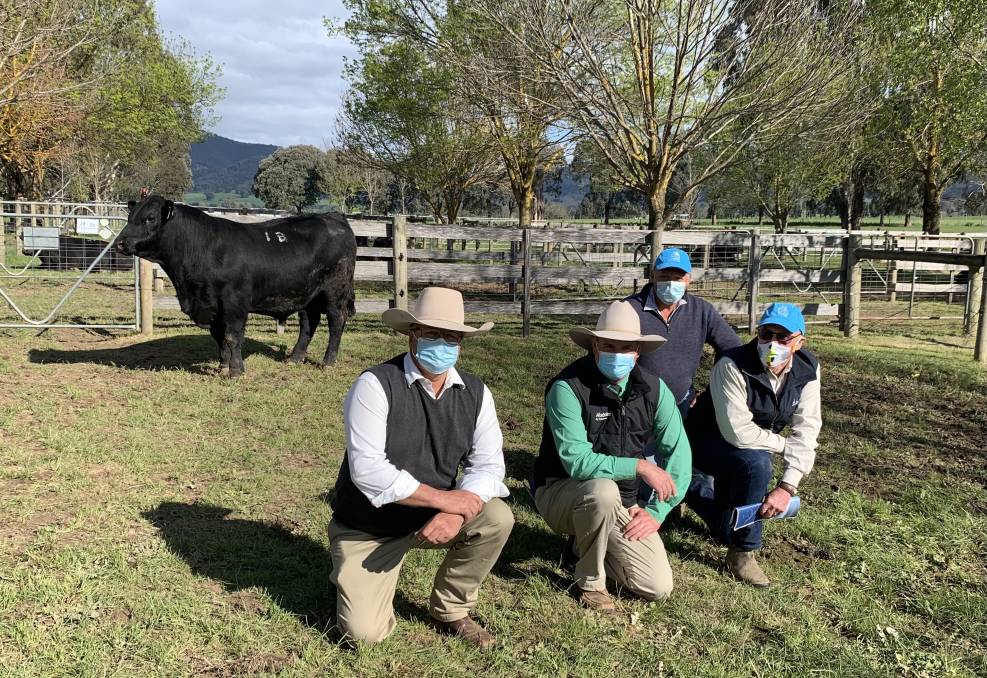 Dawn Rasmussen, The Courier Mail
The 2022 Alpine Autumn Bull Sale will be held at the Alpine Sales Complex, Rosewhite on Wednesday March 16 at 1pm.
Alpine Manager Chris Oswin said, "Overall the Alpine 2022 Autumn line up of 100 HBR and APR Angus Bulls comprises a strong, consistent to type line of bulls out of a cowherd that is heavily focused on maintaining the functional traits that has made the Angus breed so successful in today's world.
"Structure, temperament and femininity are key strengths of the Alpine Angus females.
"Sirelines used by Alpine Angus have been selected to maintain this, while injecting growth, performance and carcase potential."
The 2022 Alpine Angus Bull Preview will be held at Rosewhite on March 14, between 11am - 3pm.
This is the Monday of the Victorian Labour Day long weekend just two days prior to the sale.
Alpine Principal Jim Delany said, "The 2022 Alpine Sale Bull Preview has grown in popularity over the last four years.
"In 2022 we have decided not to take part in Beef Week so that we can avoid transporting the sale bulls from three different properties more than once, thereby reducing the risk of injury and stress on the bulls. If that timing doesn't suit, a private preview can be arranged with a phone call to Chris."
Many of the feature sires are the same as the 2021 Alpine Angus Spring Bull Sale which were so enthusiastically received. These include sons of Karoo Main Event whose progeny sold to $75,000 and Coonamble No Limit whose son made $46,000.
Other sires represented include the explosive birth-to-growth performance sires Sitz Investment, Baldridge Beast Mode and Baldridge 38 Special. Sitz Investment has also left Alpine Angus with an outstanding line of performance females. In addition Baldridge Beast Mode and 38 Special who are half brothers are out of one of the top dams in the Angus breed.
Lawsons Momentous and Rennylea N542 are two highly credentialed carcass sires with sons in the sale. Momentous has already produced numerous sale topping progeny while N542 has sired top priced and high selling bulls from his first run of calves and seems destined to follow the same trajectory.
As usual, Coonamble bloodline sires are heavily represented in the sale lineup, with heavy set, strong bodied sons of Alpine Muzza and M268, Coonamble Leader, No Limit and Navigator.
Alpine manager Chris Oswin said, "Every effort is made to ensure Alpine Bulls go to work in peak working condition.
"Both physically through Semen testing pre-sale as well as being independently structurally assessed.
"In addition all sale bulls have been parent-verified and have been genomic tested to verify their EBV's. The fall of the hammer at our sales represents the beginning of a relationship with our clients – a comprehensive after-sale guarantee plus our 'can do' attitude means we have our client's back should something go awry."