Autumn 2021 Sale Results
The 2021 Alpine Angus Autumn Bull Sale had a successful 100% clearance rate, selling 94 bulls with an average price of $10,904 and a top price of $20,000.
Media articles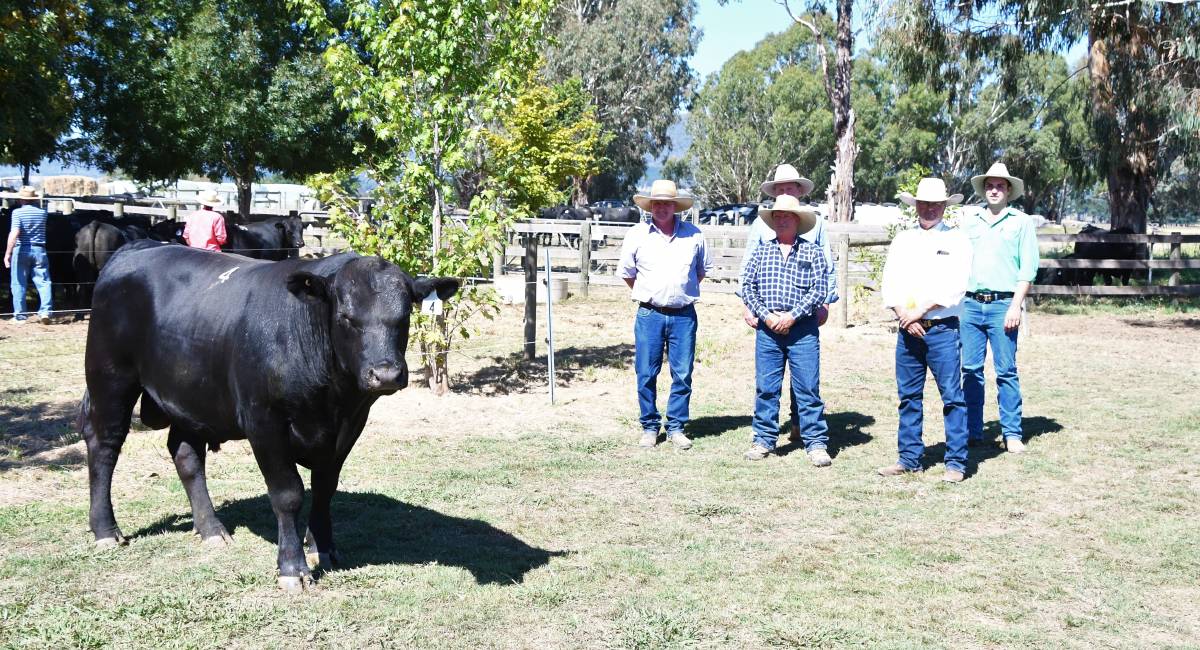 Alpine Angus support shines strong | Jess Parker | Stock & Land, 11 March 2021
*Total clearance of 94 bulls sold to $20,000, av $10,904
CONSISTENCY proved it was key at Alpine Angus' autumn on-property sale, recording a fourth consecutive full clearance.
Return and new buyers had their choice of bulls on offer but it was Lot 4 that sent bids flying.
An August 2019-drop son of Coonamble Leader L325, the bull was in the top 5 per cent of the breed for rib and rump fat, and top 10pc for birth weight.
He was purchased by return clients and brothers Rob and Craig Ferguson, Bowmans Forest Pty Ltd, Bowmans Forest, having a long history with the Welcome Swallow and Alpine herds.
"We really liked this bull for his phenotype and his figures," Craig Ferguson said.
"When you find a good bull you like, you buy him, and that's how it went today."
Rob Ferguson said if you don't buy the better bulls you don't get the better genetics.
"In the last three years the work [Alpine stud principal] Chris Oswin has done, the bulls have just improved and they're constantly getting better so we are keeping that quality in our female herd," he said.
The second top-priced bull was further behind in the offering being Lot 23, a 19-month-old son of Karoo Knockout K176, secured by Timmy Turnbull, Bethanga.
"I just liked his conformation, and he had that butt shape and muscle that went right down to the hock," Ms Turnbull said.
"His temperament was another driving factor as well, having to work cattle on my own, temperament is extremely important."
Volume buyers for the sale were return clients George and Fiona Kuchka, Allonby Angus, Guys Forest, purchasing five bulls to a top of $16,000.
Alpine owner Jim Delany said the result of the sale was very pleasing.
"We had excellent support from both return clients which showed great loyalty," he said.
"The guarantee system has helped build that relationship and trust, if they have problems they know we are going to be there to help, whether it's by replacement or loaning a bull.
"But it's just great to see clients getting rewards through sales of weaners and cattle, that they've worked a long time for."