Spring 2021 Sale Results
The 2021 Alpine Angus Spring Bull Sale had a successful 100% clearance of 58 bulls and smashed a 10 year sales record with a top sale price of $75,000.
Media articles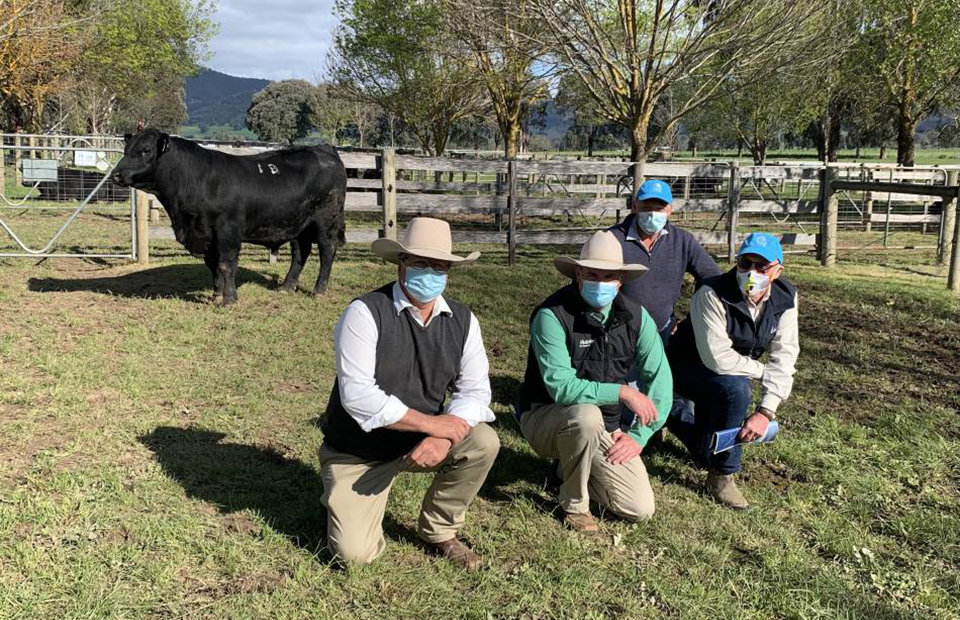 Alpine Angus smashes 10-year record as top bull sells for $75,000 | Bryce Eishold | Stock & Land , 28 September 2021
*Total clearance of 58 bulls to $75,000, av $16,683
ALPINE Angus' spring bull sale was "one for the history books" when the Rosewhite stud set a new top-priced bull record of $75,000 last Wednesday.
Not only did the stud record a total clearance of 58 bulls, the north-east Victorian stud also eclipsed its earlier top-priced record of $22,000 set in 2011.
Alpine Angus stud principal Jim Delany said the result was testament to the buoyant beef industry.
"Our many loyal clients and some new clients have generously shared their success in the saleyards this year by supporting Alpine," he said.
"This great result ... was well above our expectations."
Respected cattle judge and Merridale Angus stud principal Peter Collins, Tennyson, in partnership with Luke Graham, Crawford Angus stud, Tumorrama, NSW, purchased the sale-topping bull, Alpine Main Event R144.
Mr Collins, who has judged cattle at every Royal agricultural show in Australia, said he had spent the last two years travelling the country looking for the right bull.
"In the last two years I've looked at probably 4000 bulls," Mr Collins said.
"I'm a fussy buyer and like a bit of size in my cattle and finally I found this bull with size, good temperament and bone and his overall look was backed up with exceptional numbers."
The two studs will market the bull's semen and described him as a "beautiful all-rounder."
"I'm going to use the bull in the spring and Luke will use him in the autumn," Mr Collins said.
"The beauty about this bull is that he can go over heifers because of his low birth weight and you can put him over cows because he has superior 600-day growth."
Alpine Angus stud manager Chris Oswin said the bull attracted considerable attention in the lead-up to the sale due to its athletic phenotype and estimated breeding values.
"R144 has a phenotype full of volume, muscle and softness combined with a clean front and a great temperament," the stud said.
The stud said the bull's EBVs combined a low birth weight with "explosive growth" in the top 1 per cent of the breed for carcase weight, top 4pc for scrotal size and featured good IMF and high fat values.
"For 10 years now we have worked hard to use genetics that will make our clients the most money," Mr Oswin said.
"The EBVs and structural data of the sale line up reflect this so well."
Volume buyers included long-term supporters, the Ferguson family, Bowmans Forest, who bought four bulls for an average of $18,500.
Another repeat buyer was Amy Taprell, Thologolong, who bought two bulls to average $33,000.
The stud also thanked buyers from areas including Glen Innes, NSW, Omeo, Longford and Colac.