Zoetis ReproActive Field Day 2020
Due the COVID-19 pandemic the 2020 Field Day has been cancelled.
8:30am Wednesday 18 March 2020 @ Alpine Sales Complex 1138 Happy Valley Road, Rosewhite VIC 3737
Alpine Angus is pleased to host the Zoetis ReproActive Field Day on Wednesday 18 March 2020 at the Alpine Sales Complex at 1138 Happy Valley Highway, Rosewhite.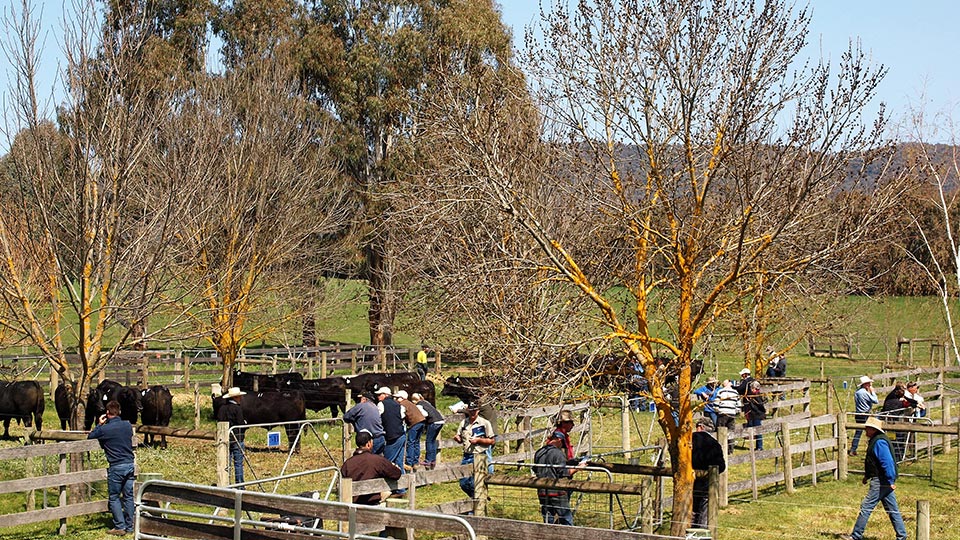 Guest speakers and workshops run from 8:30am to 3pm to be followed by BBQ lunch and viewing of sale bulls.
Weaner Management: Planning for Performance
Weaning is one of the most crucial management interventions in a beef operation, regardless of season. Developed by Australia's leading vets, cattle specialists & rural business experts, ReproActive is an outstanding specialised series designed to help maximise the reproductive & productive potential of beef herds.
The workshop and practical sessions will cover:
The significance & assessment of Critical Mating Weights.
The implications of Condition Scoring & the best corrective action to take.
The importance of early Weaning Management for long term productivity, improved disease prevention & the achievement of mating &/or market weight target.
Cost effective & practical feeding strategies to maintain Production & Growth Rates of young stock.
Autumn Sale bulls on display
The sale bull line up to be offered at the 2020 Alpine Angus Autumn Bull Sale will be on display in the adjoining sale pens for inspection in the afternoon at the Field Day. Even if you can't attend the workshop feel free to drop in and have a look at the bulls.
The 2020 Alpine Autumn Bull Sale is to be held at Rosewhite on Tuesday 24 March 2020 at 1pm presenting 83 high performance HBR and APR Angus Bulls. Sires featured include Coonamble Junior, Coonamble Hector, Sitz Investment, Karoo Knockout and Sterita Park Black Jack. Alpine focuses on offering clients a balanced genetic package with calving ease, big growth spread, fertility and carcase quality.
Herd temperament and structure combined with quality client service are the cornerstones of the Alpine Angus program.
RSVP
Cost of entry for the event is $25 per person donation which includes workshop materials, lunch and refreshments. All proceeds from the event will be donated towards the TAFCO weather station project to help better support farming in the Myrtleford region.
Field Day Partners