Myrtleford Calf Sales – Open Day 2016
Friday 11 March 2016
On the Friday before the March long weekend, please join us at the Rosewhite sale complex from 12 noon for a complimentary BBQ, taste a selection of Alpine Valley's wines and view some quality Alpine Angus cattle, as we kick off the Myrtleford Festival.
The open day splits the Myrtleford calf sales on the Friday and the High Country calf sales in the days after the long weekend. Only a couple of weeks before our annual autumn sale, it provides a great opportunity to inspect a selection of the sale bulls in a relaxed and convivial surrounding.
The calf sales commence with 2,000 weaner calves sold at the Paull and Scollard sale on dirt yards at Myrtleford.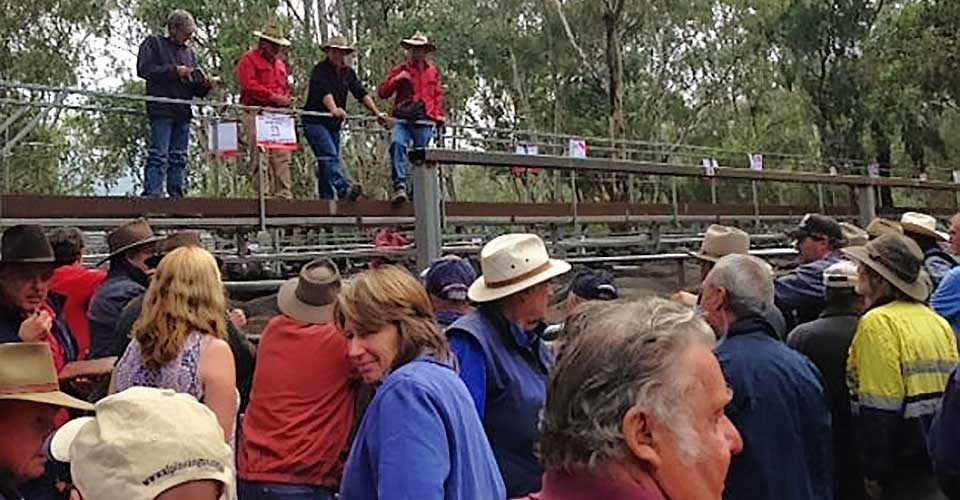 Alpine Angus weaner calves are always heavily represented at the Paull and Scollard sale. Organised by Dan Ivone, the sale provides a great source of steers and Alpine Angus bred commercial heifers from the breeding nursery that is the North East.
Following the Paull and Scollard sale, Elders hold a weaner sale at Myrtleford. This sale leads into the Elders Mountain calf sales at Omeo, Hinnomunjie and Ensay after the long weekend. 2015 was the 75th anniversary of the High Country calf sales.
Over 12,000 calves were sold across the mountains in the 2015 calf sales, most sold through David Hill of Elders Omeo. The sales are an institution and Alpine Angus clients are strongly represented; in 2014, the Richards family and in 2015, Ian Junor and Ian Nicholas were amongst the top price getters for Angus steers.
The Alpine Angus open day provides a perfect start to the long weekend. On 11 March 2016, the Alpine Angus sale complex is the place to be.