Autumn 2020 Sale Results
The 2020 Alpine Angus Autumn Bull Sale had a successful sale of 77 bulls and a top price of $13,000.
Media articles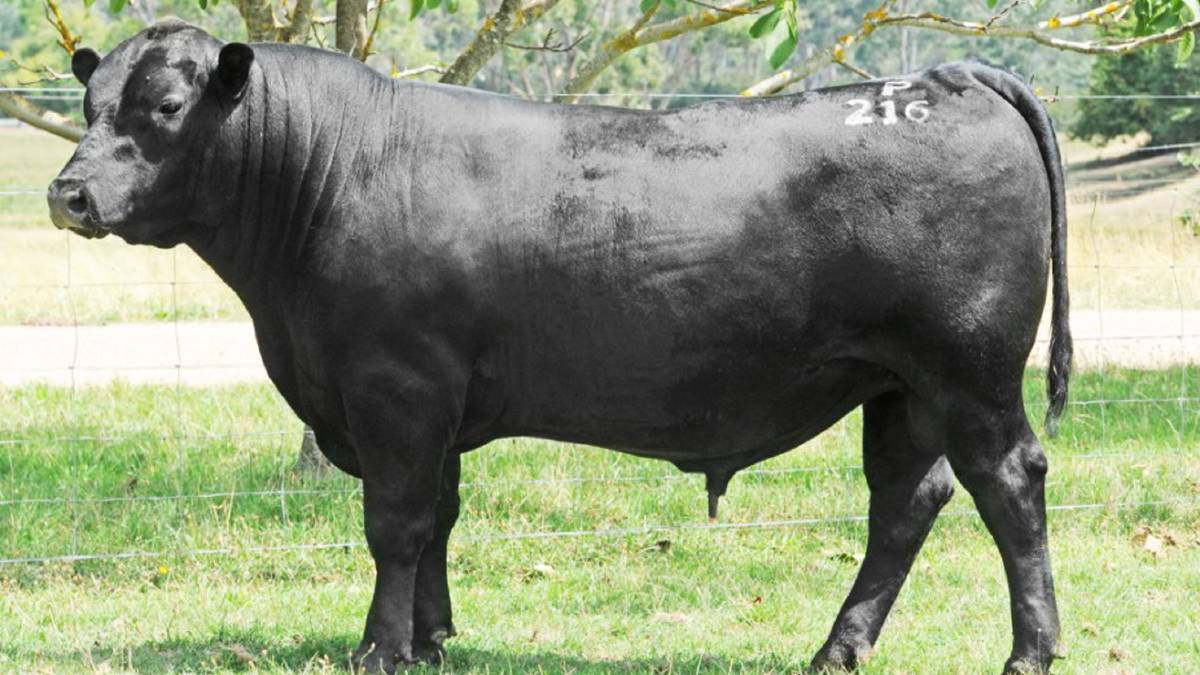 Alpine sale total clearance a great result | Alastair Dowie | Stock & Land, Friday 27 March 2020
*77 of 77 bulls sold to $13,000, av $7240
North-east Victorian stud, Alpine Angus, Rosewhite, had a resurgent bull sale with a total clearance of 78 bulls selling to $13,000.
The buoyant sale was a far cry from a "very tough" autumn 2019 sale when 70 of 90 bulls sold to an average of $5257.
This year the sale averaged $7147.
Stud manager Chris Oswin said the sale was a good result, particularly the total clearance.
He said there were the usual regular buyers as well as some new purchasers.
"There was a heap of local support," he said.
He said the sale was held under the regulations requirements for the coronavirus.
Buyers commented on how even the catalogue was.
He said many of their clients were breeding weaners, many at the Myrtleford sale, and they wanted big, sound bulls with strong bodies for good presentation.
Top price was lot 24 Alpine Leader P216 by Coonamble Leader bought by L & MS Ham.
The September 2018-drop bull weighed 730 kilograms, had a scrotal circumference of 40 centimetres, a 200-day weight estimated breeding value of +50 kilograms, +86kg for 400-day and +111kg for 600-day and an eye muscle area of +7.2 square centimetres. Its dam was a Lawsons Dinky-Di female that produced the equal top priced bull at the 2019 sale.
Next best price was $12,000 paid by GI & PA Rowe for the second bull through the ring, Alpine Knockout P045, a Knockout son out of a top donor cow. The bull was a February 2018-drop that weighed 945kg and figures of +63kg 200-day, +112kg 400-day and +147kg for 600-day. It also had an EMA of +8.2sqcm.
Three bulls sold for $11,000. Lot four, Alpine Beast Mode P239 sired by Baldridge Beast Mode. The bull was bought by JB Angus, South Australia. The September 2018-drop bull weighed 810kg and had figures of +77 200-day, +130kg 400-day and +171kg for 600-day weight.
Lot eight also made $11,000, bought by JW Payne. The bull was Alpine Investment P119, by Investment, weighing 815kg, and with figures of +54kg for 200-day, +97kg for 400-day and +137kg for 600-day weight.
LH & SE Pendergast, Benambra, paid $11,000 for lot 22, Alpine Black Jack P107. The bull was an April 2018-drop weighing 840kg with an EMA of +7.9sqcm and 600-day growth of +118kg.