The Alpine Angus team
Alpine Angus clients can have great confidence in the Alpine Angus team. It combines practical breeding and genetic experience with a focus on business and commercial objectives and outcomes. Keeping up to date with breed and industry developments and staying ahead of the trend whilst maintaining structure and temperament is a key team objective. Most importantly, the Alpine Angus team is committed to looking after and servicing the needs of Alpine Angus clients.
Chris Oswin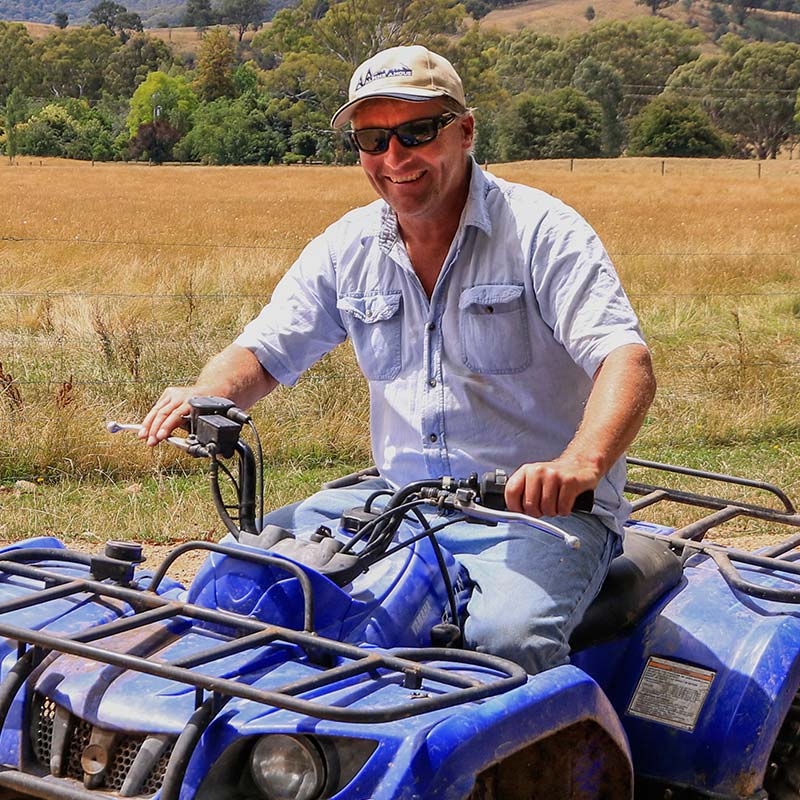 Chris manages the Alpine Angus stud business. He has over 20 years experience in all aspects of stud herd management and angus cattle farming. He is passionate about angus cattle and genetics and meticulous in his attention to detail in all aspects of herd, pasture and farm management. Chris combines practical hands on experience, including in the management of large scale commercial enterprises with a university qualification in agriculture.
Alpine Angus is committed to providing quality support and service and Chris is the key person with responsibility for that role. Please contact him with your questions and enquiries or for his input and ideas about how Alpine Angus may be able to help you to improve the productivity performance and profitability of your herd.
Chris and his wife Elissa live at Cavedon's Lane Porepunkah with their three young children.
Jim Delany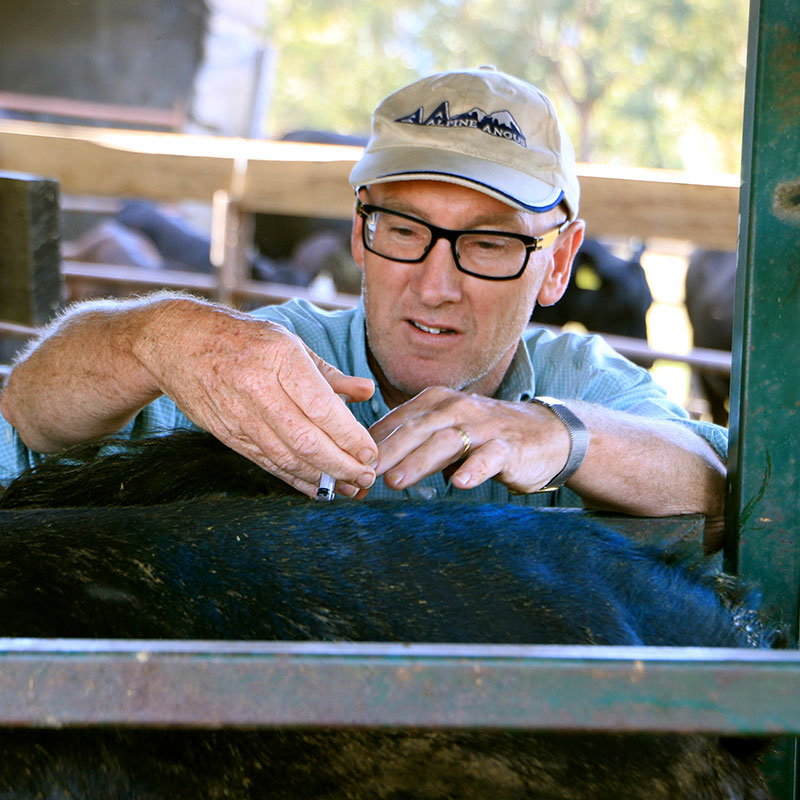 Jim was born and bred in Bright and in 1998 established the Alpine Angus stud business, initially, at nearby Porepunkah. Through continued investment in the angus breed Jim has overseen the expansion and development of the Alpine Angus business. Jim works closely with Chris in the management of Alpine Angus and is passionate about and vitally interested in angus cattle and genetics.
Jim is acutely aware of farm economics and the need that all cattle producers have for reliable bulls and the provision of quality back up service.
Jim and Clare are Melbourne based with three adult children. They both spend as much time as possible at the Alpine Angus including extended periods over summer particularly in the lead up to Open Days and the Annual Sale at Rosewhite.
Tim Brown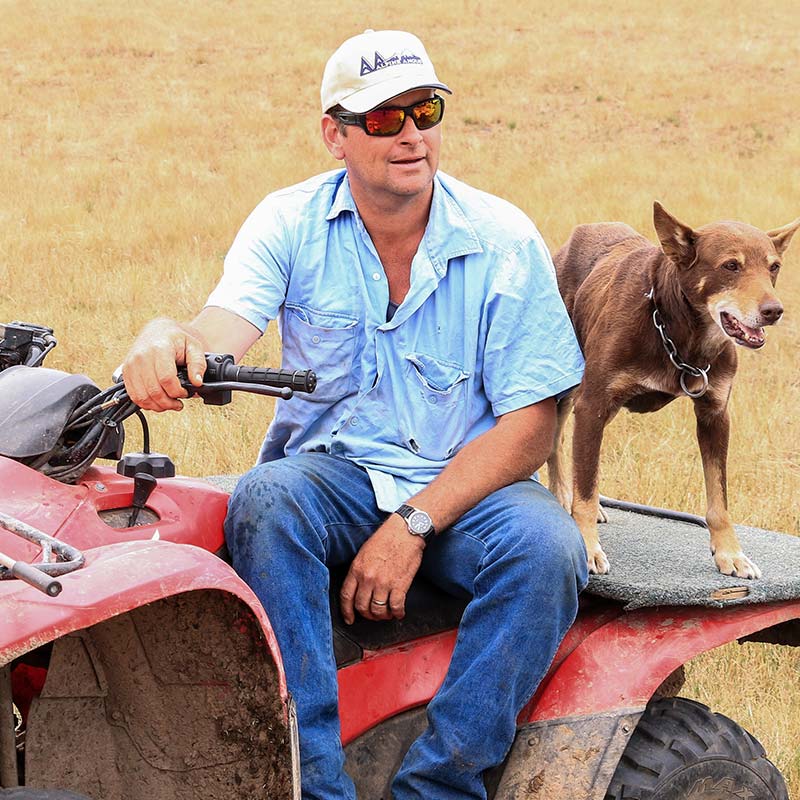 Tim grew up locally and has worked for Alpine Angus the last 10 years. Tim has primary responsibility for the Rosewhite property, overseeing the development of bulls.
Tim is passionate about working dogs, horses and angus cattle. Tim and his wife Melissa and their four children live at the Rosewhite farm.