Spring 2020 Sale Results
The 2020 Alpine Angus Spring Bull Sale had a successful 100% clearance rate, selling 42 out of 42 bulls with an average price of $10,619 and a top price of $20,000.
Alpine Spring Bull Sale Soars to New Heights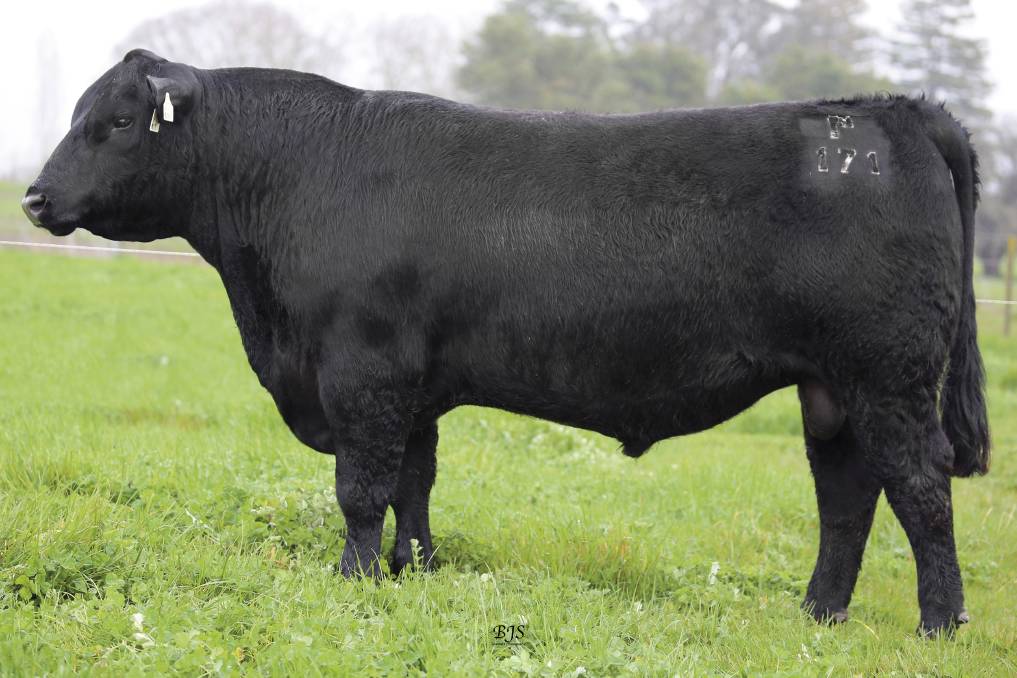 The resounding support from existing Alpine clients delivered a 100% clearance and an average $10,619 for the 2020 Alpine Angus Spring Bull Sale held at the Alpine Sales Complex, Rosewhite on Wednesday 23rd September 2020. Existing clients purchased 39 of the 42 bulls – a reflection of confidence in the Alpine program and the strong beef market and seasonal conditions prevailing currently.
Top price of $20,000 went to Lot 2 Alpine Beast Mode K171 whose phenotype displayed great capacity structural soundness combined with EBV's with a massive growth spread and first class Indexes.
The Ferguson family , Bowman's Forest – long term Alpine clients purchased 4 Bulls for an average price of $13,250. EL & RD Hart, Yallum Vale Echuca another long term client purchased 2 Bulls by Karoo Knockout K176 for an average of $12,000.
Other return buyers included Wes and Ange Jeffries Falcon Vale Seymour who purchased Alpine Hector P174 for $17,000; Denise Rae, Murmungee who purchased Alpine Knockout P153 for $16,000; Timmie Turnbull, Bethanga who purchased Alpine Momentum for $15,000.
Noted Angus seedstock producer Paringa Angus, Yea purchased Alpine Junior Q045 for $16,000.
Alpine Principle Jim Delany "Our sincere thanks for the wonderful support from our clients and their agents in the strong beef market and seasonal conditions we are all currently experiencing. Developing these relationships has been a journey for us all where we have shared the bad times as well as the good times such as we have now – long may they continue!"